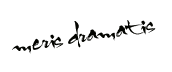 MAKIN NAK DEKAT EXAM MAKIN BANYAK PLA AKTIVITI KO EK,, HAHAHAHAHA
huhhuhhuuhh.... tadi sa terjumpa gambar semasa SUPRISE BIRTHDAY PARTY AKU dan PARTI PERPISAHAN SENIOR AKU YG DIANGAP KAKAK hahahahaha,,,, love u lapi zaini..
Actually, pada mulanya kami geng2 aku la, my roomate, napi, dan ning2 lain, raz, meerul, alter, amerzan, aidl dan faizal, mahu membuat suprise party perpisah bersama akak senior kami LAPI ZAINI, tapi dalam diam rupanya dorg merancang pula birthday aku yg dah lepas dlm 2 hari begitu kah,, hahah
Masa tu memang saya balik lambat, because i ada beauty talk d Queen Hotel for MARY KAY Event... balik pun jam sebelas,,, pas balik, kami bawa la c lapi ke bilik TV utk suprise party,,, and the moment is,, the cake also for my birthday 1.11 SO SWEETTTTT,,, KORG LAYAN LA GAMBAR NIE.
MERIS & LAPI WITH LOVE....
FROM WE....
SO SWEET THANKS U GUYS, LOVE U ALL...
WE ARE THE 2 SENIOR
THE 2 BITCHES hahahahaha happy posting dear lapi,,,
makan-makan,, tengok banyak juga makanan nie kan,,
sampai tidak termakan
some of the face that always make my day cheer.,,,,,
IM 22 YEARS OLD NOW, AND STILL THE PERSON WHO HAD MANY DREAM TO CATCH UP.... SOMEDAY IM SURE, I WILL BE SOMEONE POPULAR
HAHAHAH...
HARI NIE PAPER LAST SAYA, DOAKAN KEJAYAAN SAYA K,,, BESOK ATAU SABTU SAYA AKAN SAMPAI D SARAWAK BUMI KENYALANG.!!!